WHAT IS THIS PRODUCT ABOUT?
The Bhutabrteshwarnath Mandir at Shree Peetha Nilaya Ashram in Germany has become a place of pilgrimage for spiritual seekers from around the world. Since its opening, visitors have been attracted to its spiritual energy and beauty. The temple is a central point of attraction, home to beautiful deities, and provides a peaceful atmosphere that offers solace to those who seek it. Every corner of the temple is filled with inspiration, with magnificent deities and murals that tell stories of the Lord. 
The Bhutabrteshwarnath Mandir
The Bhutabrteshwarnath Mandir is a place of great spiritual significance, and its presence serves as a beacon of hope and inspiration for those who seek to deepen their connection with the divine through its wonderful deities, art and spiritual energy.
After two years of hard work, we are proud to offer you the chance to bring the transformative energy and beauty of the Bhutabrteshwarnath Mandir deity into your home. Whether you seek solace or inspiration, having the presence of your favorite deity can serve as a powerful reminder of the divine in our everyday lives. 
We have gone to great lengths to ensure that every deity has been accurately captured in our 3D scans. We have spent countless hours perfecting each and every detail of the scans, from the placement of the hands to the expression on their faces. Our passion for this project is evident in the level of detail that we have achieved.
Our team has worked tirelessly to ensure that each deity statue is an authentic representation of the original deity in the temple. We have also taken great care to make sure that each statue is made with high-quality materials and craftsmanship, so that you can enjoy your deity for years to come.
We believe that it is important to share the process of this special project with you. We want you to feel as connected to the deities as we do, and to understand the care and dedication that has gone into their creation. By sharing the process with you, we hope to deepen your connection and love for the deities.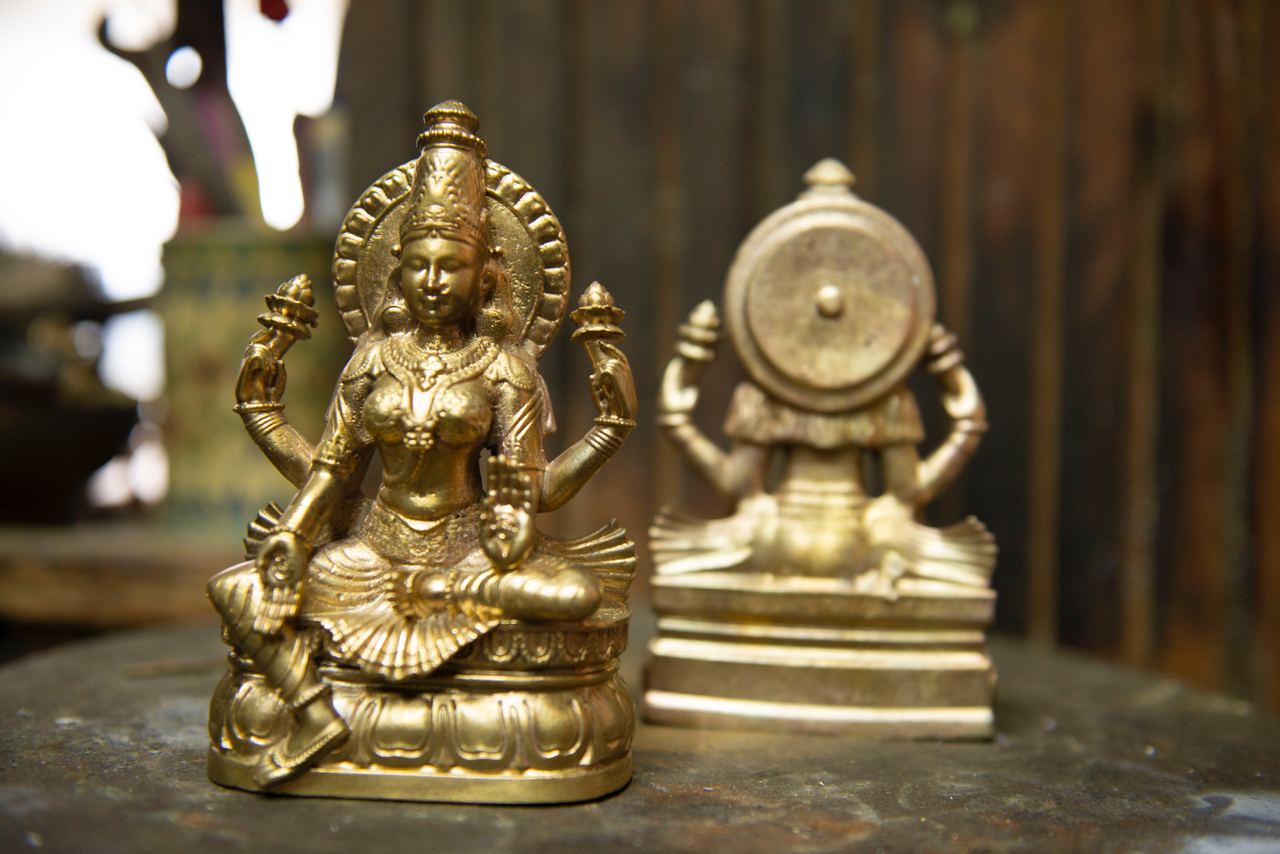 Project Status
We are pleased to announce that the creation of the main altar deities is nearly complete and we are excited to make them available for purchase soon. Rest assured, our goal is to provide you with more deities that are found at Shree Peetha Nilaya at a later date.
HOW CAN YOU TAKE PART IN THE DEVELOPMENT OF THIS PRODUCT?
We are also planning to have a range of accessories available for purchase, including clothing, altars, and travel sets specifically for your deity. If you are interested in these items, we would love to hear your feedback in the comments below.
Let us know which accessories you would like to see for your deity!