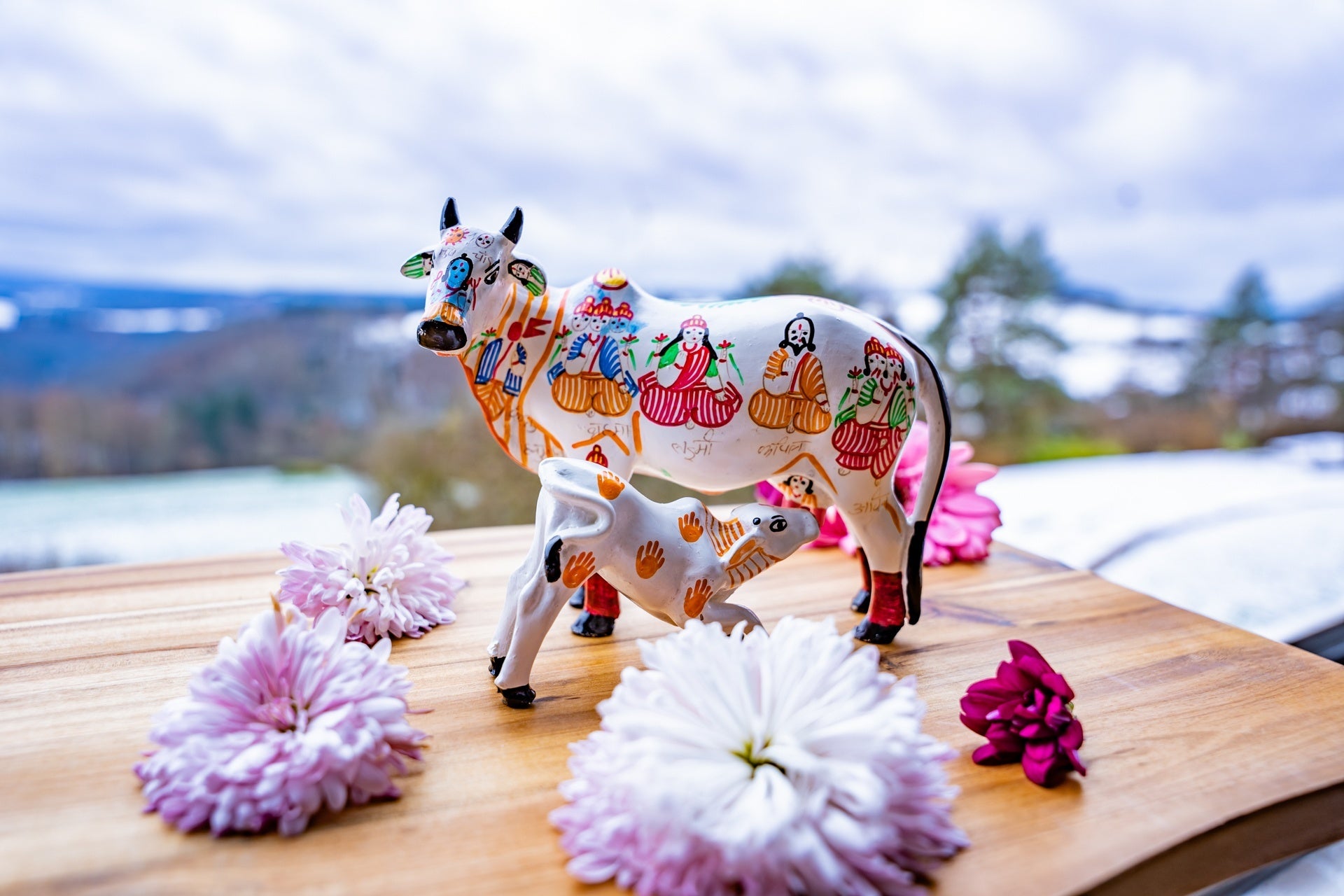 'Kamadhenu Cow with Calf' Decorative Statue
Kamadhenu, also known as Surabhi, is known as the cow of plenty who provides her owner with whatever they desire.

This beautiful cow is painted with different deities. She is the sacred symbol of prosperity and vatsalya (love that a mother feels for a child). She and her little calf also bring good luck.

Use these beautiful figures on your altar, for interior decor or a gift.

Material: Polyresin

Colour: White or yellow, with painted different deities (pictures and colours may vary slightly from those shown in the photo)

 

Available in 2 sizes:

Small size. Height: 120 mm. Length: 155 mm. Width: 60 mm. Weight: approx. 320 gram
Medium size. Height: 165 mm. Length: 210 mm. Width: 70 mm. Weight: approx. 480 gram

 

Care Instructions: Do not wet or wash, only use a dry cotton cloth to remove dirt.
Weight: 0.45 kg